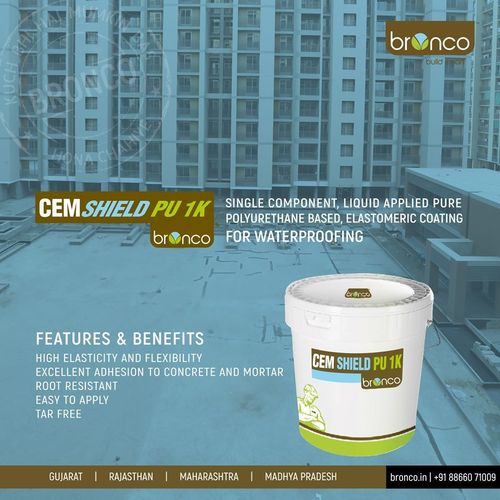 polyurethane coating
Product Description
CEMSHIELD PU 1K is a single component; liquid applied pure polyurethane based, elastomeric coating for waterproofing.
Applicable for outdoor use.
Can be applied on concrete and cement mortar.
Waterproofing of roofs, balconies and terraces. Contact the Technical Service of your local Bronco Construction Chemicals office regarding any application required not mentioned here.
PACKAGING & COLOUR
CEMSHIELD PU 1K is Available in 20 kg Pails. With black colour.