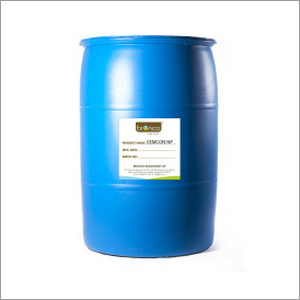 Concrete Admixture
Product Description
From the initial stage of our inception in 2014, we are brothered in manufacturing, exporting and supplying the best quality Plasticizer Cum Water Reducer. Our skilled professionals use quality oriented chemicals and other raw materials to manufacture this water reducer. This reducer is used in construction industry to be added with concrete, so that it requires minimum water to get settled. Furthermore, our valued clients can purchased this Plasticizer Cum Water Reducer at low market prices.
Features:
High cohesion
Increased durability
Pure composition

Weather Resistance
It is a Plasticizer cum Water reducer for up to M 25 grade of concrete. Increases finishing workability, easier placing, higher cohesion, better compaction & reduce risk of segregation and bleeding, reduces WIG ratio by 8 to 10%, increases strength and durability, chloride free.
Dosage 100m1-250m1 per 50 Kg cement Conforms to BS 50751932 Part-1, ISO 91031 999,ASM C-494 Type A.